Weather is one of the key factors that make your landscape photos dramatic. It influences the lighting and mood of a landscape. Weather can be challenging for photographers, especially during winter. Some might never dare to venture out in such conditions. A few others will be tempted to get outside and capture some marvelous landscape photo in bad weather.
An adventurous landscape photographer will always embrace what the weather has to offer. For them, neither the foggy environment matters nor the heavy rains. They always look for opportunities in such situations.
Gray skies
When the skies turn gray, you might decide to remain indoors. Of course, a gray sky can bring out negative feelings in some people. At the same time, it's also essential to know that it also produces a specific mood. It can be conveyed through a certain landscape. The important thing to keep in mind is that you can consider changing your location.
Once you understand this, you'll not end up wasting your day. Look for abandoned places that can give you better views of the landscape. Technically, it's relatively easier to photograph landscapes under gray skies with reduced contrast.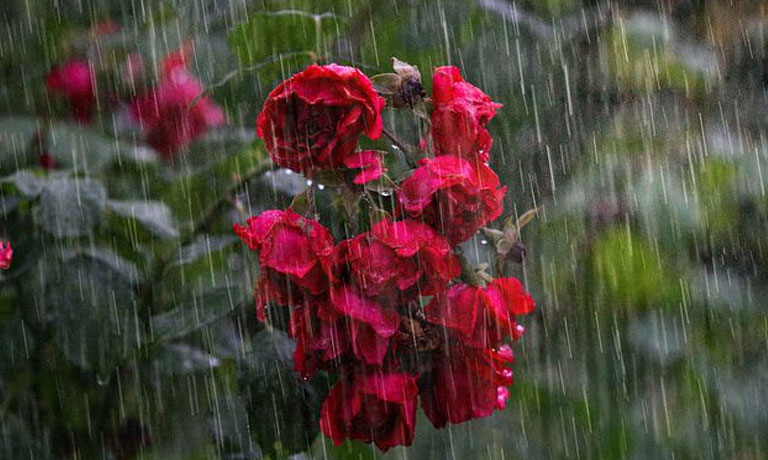 Rain
Rain can come in the form of gentle showers or heavy downpours. If it's the latter, you'll need to ensure that you and your camera is protected from the deluge. Many photographers get discouraged upon seeing the rain and are not keen to photograph in such situations. Another thing worth noting is that most of the DSLR cameras can sustain heavy damages when exposed to heavy rain.
If you wish to photograph the landscape while its raining, you must make sure that the camera is protected. You'd also need to wear your waterproofs. You can consider capturing the landscape from a spot that can protect you and your camera from the rain.
Snow
A snowy landscape has its own charm, which is hard to resist for many photographers. If you've made up your mind to shoot in the snow, look for simplicity. If the snow is moderately light, it gives the landscape an astonishing graphical quality. You can photograph the remnants of harvested fields or farm tracks. If you find yourself in the middle of a heavier snowfall, look for minimalist landscape.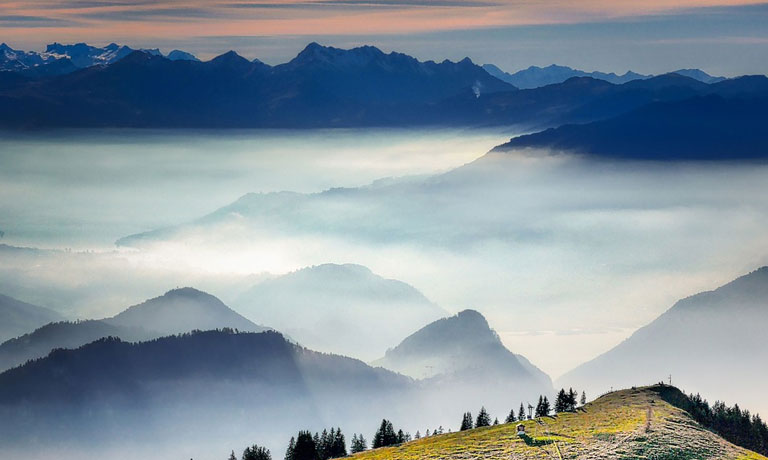 Fog
Fog or mist is never considered a part of bad weather by many landscape photographers. Even the most inexperienced among them would be excited by the prospect of shooting in such conditions. Fog can bring down color saturation to a considerable extent.
So, it's important to have a stronger emphasis on the tonal values of the image. Photographs that are taken in fog can be transformed easily to black and white. Owing to a reduction in visibility, the images are more graphic and simpler.
Wind
Shooting in the wind can be tricky. For instance, if you're using a tripod and are without a shelter, the camera can shake. Talking about the positives, wind introduces a lot of drama to the landscape. It carries the ability to transform something ordinary into extraordinary.
While photographing a landscape under windy conditions, you must consider making shutter speed a priority. Capturing moving clouds can be a great way of showing the presence of wind in the photo.