Landscape photography depends a lot on Mother Nature besides your ability and skills as a photographer. The natural environment presents endless opportunities to capture some enchanting landscapes. There are certain things that you need to follow if you wish to capture nature's spectacular marvels. So, here are some of the excellent tips we've put together to help you in landscape photography:
1. Plan your location
You need to have a clear idea about the location you're planning to capture. This will make things easier for you to plan your trip to the desired place. There are certain skills that can be of great help, such as knowing how to read maps. If you understand how to use maps, you can find your perfect location without much hassles.
More than the actual process of capturing photographs, landscape photography is about careful planning. It helps you in maximizing your time at the location. Planning your trip to the location also ensures your safety. It helps you get to the right place on time and find your way back as well.
2. Have patience
Give yourself enough time at the chosen location so that you're able to wait if the need arises. Sometimes the natural elements tend to ruin a photograph that's composed perfectly. This is why landscape photography demands a lot of patience from you at times.
There are some instances where the white clouds take some time to disperse. In such a situation, you'll need to wait until the sun breaks through. This is when you can go for your perfect shot. Make sure that you check the weather forecasts before leaving for the location.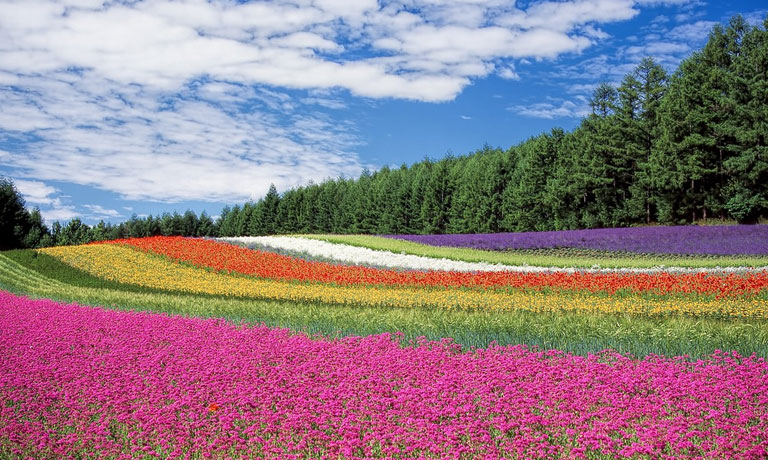 3. Ditch your laziness
It takes time and efforts to get to the top of a mountain for capturing some stunning photographs. Often, people are amazed at the marvelous landscape in some photos. The reason why they look so impressive is that plenty of efforts have gone into capturing them.
It is, therefore, important for a landscape photographer not to rely on vantage points that are easily accessible. Many people might've seen them before. You must try to reach some unique spots instead, but make sure that they can be reached safely.
4. Utilize the best light
You'll come across the best light for landscape photography either early in the morning or late in the afternoon. The harshest light would be of the midday sun. Light is among the most important factors that can affect the appearance of a landscape photo.
The image will certainly fail if the light doesn't do justice to the scene. You'll see that the real challenge is developing the ability to adapt to the different conditions of light. Some of the excellent landscape photographs are the ones captured on cloudy or stormy days.
5. Carry a tripod
You might require a tripod to capture photographs of the highest possible quality. This is especially true in conditions of low light that can be seen usually in early evenings or early mornings. In such situations, the absence of a tripod will need an increase in ISO.
This is to avoid the camera shake. For capturing certain things, you would want your camera to be steady. You certainly wouldn't want to end up capturing blurred images. So, you must definitely carry a tripod if you're planning to capture a scene using long exposure.